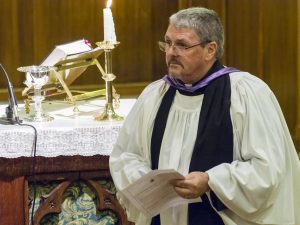 Save
28th OCt — 16th Dec, 2019. Monday 16th Decem­ber — last meet­ing in the hall for 2019. Play group will recom­mence on Monday 3rd Feb­ru­ary, 2020 from 10 am — 12 noon. Chil­dren 0–5 and their carers are all wel­come every Monday, except school and pub­lic hol­i­days. For more inform­a­tion phone Ian Myl­chreest on 0427…
Advent Study Gath­er­ings — Mondays 7.30 pm & Wed­nes­days after Morn­ing Tea: Come along for some lively dis­cus­sion and fel­low­ship on a Monday Even­ing. The study we are using for Advent dis­cus­sions is the Advent and Christ­mas "Sac­red Space Book­let".
Sunday 22 Decem­ber — we vis­it the res­id­ents at the Stan­more Nurs­ing Home (after church and morn­ing tea) to sing car­ols and give them a small gift.
Sunday 22 Decem­ber — at 6.30 p.m. we will hold our 'Nativ­ity Play Without Rehears­al' and sup­per to fol­low.
Tues­day 24th Decem­ber Our tra­di­tion­al Christ­mas Eve ser­vice (oth­er­wise known as Mid­night Mass) will be held at 11 p.m.