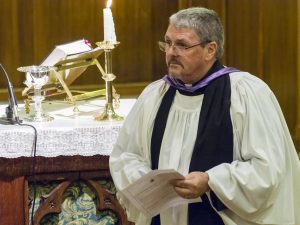 Save
Next Long Table din­ner – Thursday 13th Feb­ru­ary. 6 for 6.30pm – 9pm. Ven­ue to be announced. Keep the date!
Cinema Para­diso – Sat­urday 22 Feb­ru­ary. 4 pm for 4.30pm in St Luke's Church Hall. There will be wine & cheese, and a dis­cus­sion at inter­mis­sion. The next film will be 'The Jour­ney' – In 2006, amidst the ongo­ing, dec­ades-long con­flict in North­ern Ire­land, deeply con­ser­vat­ive Brit­ish loy­al­ist Ian Pais­ley meets Mar­tin McGuiness,…
Our AGM will be held on Sunday 23rd Feb­ru­ary. Would all report writers please email their reports to ruthchampion7878@bigpond.com for co-ordin­a­­tion. Please keep the date free as we value your input!
All women are invited to join our Read­ing Group which meets on the 4th Wed­nes­day of the month between 7.30 pm — 9pm, at Pau­line Newell's home: 43/1 Coron­a­tion Ave, Peter­sham. (Please note: Meet at the front gate by 7.20 pm as this is a secured entrance. ) A copy of the book­let is avail­able…
Organ Recit­al — Sunday, 29 March 2020 at 3pm. From Vienna to Enmore, accom­plished young Aus­­trali­an-born organ­ist Dav­id Rec­cia Chynoweth per­forms works by J S Bach, Koehne, Alex­an­dre Guil­mant & oth­ers on the St Luke's Wordsworth & Maskell Pipe Organ (1883), unique in Aus­tralia, to mark the res­tor­a­tion of the façade pipes.