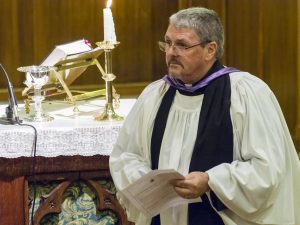 Save
Fr Jeff will be hold­ing an addi­tion­al even­ing ser­vice in the church on the 3rd Sunday of the month at 6pm. Com­mu­nion with be avail­able.
De Lanna Thai Res­taur­ant, 220 Addis­on Rd., Mar­rick­ville. Ph: 9569 4709. Socially Dis­tanced seat­ing reques­ted. Please RSVP to Kev­in Mob: 0405 691 055 by Monday, 21 Sept.
On this day we will bless pets and the anim­als in gen­er­al and give thanks for all cre­ation. Bring your pets along for a bless­ing.
A shar­ing of poetry by loc­al artists will take place St Luke's Enmore. There will be read­ings by a tal­en­ted group of poets and delight­ful refresh­ments at inter­val. Come along and be part of our spe­cial day, with some fund­ing from the Inner West Coun­cil. Please note: There are lim­its on attend­ance so please RSVP…