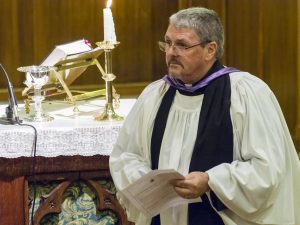 Save
To be held out­side our St Luke's OpShop – between 10 am & 2.30 pm. Some cakes, plants, pre­serves, curds, pickles and jams for sale.
Sunday 22 Decem­ber — we vis­it the res­id­ents at the Stan­more Nurs­ing Home (after church and morn­ing tea) to sing car­ols and give them a small gift.
Sunday 22 Decem­ber — at 6.30 p.m. we will hold our 'Nativ­ity Play Without Rehears­al' and sup­per to fol­low.
Tues­day 24th Decem­ber Our tra­di­tion­al Christ­mas Eve ser­vice (oth­er­wise known as Mid­night Mass) will be held at 11 p.m.
Wed­nes­day 25th Decem­ber On Christ­mas Day our Euchar­ist and Car­ols will be held at 9.30 a.m. fol­lowed by morn­ing tea.