NOTICES: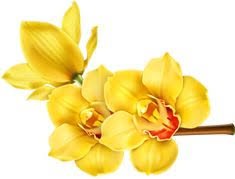 The flowers in the church today have been donated by Noel Jeffs in memory of Br Daniel (SSF).
---
Garden­ing Volun­teers required:
Fath­er Jeff has pro­posed that a garden­ing group be formed to main­tain the garden areas in the par­ish, which Andy Ser­afin has agreed to organ­ize. Fre­quency, dates and times have yet to be determ­ined fol­low­ing dis­cus­sions with inter­ested parishioners.
Any­one wish­ing to par­ti­cip­ate or requir­ing fur­ther inform­a­tion should con­tact Andy Ser­afin on Mob: 0400 471 826.
---
ST PAUL'S PANTRY des­per­ately needs the fol­low­ing items:
A bas­ket will be placed in the church foy­er for food, health and clean­ing donations.
Please give generously.
---
Taizé Pil­grim­age of Trust
Pray­er for Cre­ation using the Songs of Taizé
Fri­day 22 Octo­ber 2021 at 7.00pm (Sydney time).
Broth­ers Ghis­lain and Mat­thew from the Taizé Com­munity in France will be with us.
Music led by Tri­cia Watts and friends
The NSW Ecu­men­ic­al Coun­cil is invit­ing you to a Taizé Pray­er on Zoom.
Join Zoom: https://us02web.zoom.us/j/8421921809
Meet­ing ID: 842 1921 8097
Enquir­ies:
The Rev. Paul Weaver psweaver@optusnet.com.au
The Rev. Dr Ray Wil­li­am­son raymondkwilliamson@yahoo.com
---
Change to Wed­nes­day ser­vice time:
The Euchar­ist and Pray­ers for Heal­ing held in the church on Wed­nes­days will now com­mence at 10.30am – Fol­lowed by morn­ing tea in the hall.
NEXT SUNDAY – St Luke's Patron­al Festival
The Feast of St Luke the Evangelist
A Joy­ful Ser­vice of Holy Euchar­ist fol­lowed by BYO LUNCH in the Car Park
ALL WELCOME!
Let's Cel­eb­rate as we recom­mence our par­ish life together.
Lea MacNeil has jam, con­serves, pickles and vari­ous sauces to sell; please email her at lea.macneil@gmail.com to order them from her. All pro­ceeds go to St Luke's Parish.
---
Noel Jeffs has released a new book called "Matur­ing in the Reli­gious Life" avail­able from Mosh­Shop – link below:
https://themoshshop.com.au/products/maturing-in-the-religious-life-by-noel-jeffs-ssf
The first 20 buy­ers can get 20% off if they use coupon code SY2RR before 10 April 2022.
---
Annu­al Gen­er­al Meet­ing of Anglic­ans Togeth­er – via Zoom:
Thursday 4th Novem­ber 2021 at 7pm
Fin­an­cial Mem­bers who wish to attend should email the Sec­ret­ary: admin@anglicanstogether.org
The link for the meet­ing will be emailed to you in due course.
Only Fin­an­cial mem­bers may vote and stand for elec­tion to the committee.
---
Weekly Inter­ces­sions for our Com­munity:
Sunday: Fr Jeff & Michelle Park­er; Ann Petersen, Rachel & Wolf Winter; and Jo, Ramendra; Thomas, Lucy Raj.
Monday: Joyce Andrew, Rachel, Bianca, Belinda, & Bryson Reddy.
Tues­day: Eddie, Susan, Stephanie, Edwin, Leil­ani, & Car­men Reddy.
Wed­nes­day: John Reimer; Mat­ilda Rink­er; Gra­hame Sadler; and Ken Searle.
Thursday: Rajah Selva­ra­jah & Greg; Peter Sey­mour; Andy Ser­afin & Colin.
Fri­day: We pray for Fr John Bunyan's pas­tor­al care min­istry at Bank­stown Hos­pit­al and all those he min­is­ters to.
Sat­urday: Dear lov­ing Fath­er, please deliv­er us from the coronavir­us and lim­it its impact on Aus­tralia and the world. In your mercy bring a swift end to this crisis. Please pro­tect with your lov­ing care those we love — our fam­il­ies, friends and neigh­bours. Let your fath­erly hand guide, shel­ter and strengthen them. Cast out all anxious fears and doubts. Give us an increas­ing trust in you and fill our hearts and minds with your peace. We pray for those around the world now strug­gling with COVID-19. Heal and com­fort those who are sick and suf­fer­ing. Pro­tect and guide the health pro­fes­sion­als who are at the front line. Please give wis­dom and cour­age to those who bear respons­ib­il­ity for con­front­ing this chal­lenge. We ask these things through the power­ful name of Jesus. Amen.
---
Pray­ers for the sick: Wolf Winter; Aman­da Romeo; Maryrose Crowth­er; Tosia Crib­ben; Angus; Fr Gary Priest; John Bowen; Robert & Lyn­dall Dubler; Colin Spokes; John Can Pahali; Alex Regos; Aman­da Cow­ley; Peter Knox; Maurice Pope & his fam­ily; Raul (Skid Row Radio) & fam­ily; Barry McKay; Ruth Dodd; Deepika & Deep­shi­ka; Andrew Strat­golda; and Phil­lip Hall.
Recently Depar­ted: John Tonetti.
Anniversar­ies of the Depar­ted: Len Har­ris; Ruth Arthur; Ela Morey; Vi Wat­son; Her­bert Gold­smith; Alice Boyle; Olga Wall; Wal­ter Pinker­ton; Anne Bar­ret; and Eliza­beth Dempsey.
Saints Com­mem­or­a­tion: 19th: Henry Martyn, mis­sion­ary and Bible trans­lat­or in India and Per­sia (d. 1812); and 23rd: James of Jer­u­s­alem, broth­er of our Lord, mar­tyr (d. c. 62).
Long Term Pas­tor­al Pray­er list: Robyn Old­field; Isa­belle Djor­gjevic: Lyn Car­ring­ton; Steph­en Thur­ley; John Dick­son; John Hardy; Shir­ley, Bar­bara & Jade Allen; Br Noel Jeffs (SSF); Kiki Chun; Beth Arm­strong; Ann Jeffs; Rhi­an­non Henry-Edwards; Marissa; Jude, Isla, Meg & Al Don­nell; Suz­anne Camp­ton; Pau­line Newell; Ann Con­nolly; Day­alan Sam­inath­an; Kuwert; Grace & Han­nah Ashton; Anaisha, & her par­ents Anu & Digvi­jay; Rev Laurie McIntyre; and Loch­lan Lonesborough.
Read­ings for Next Sunday — St Luke's Day: First Read­ing: Jeremi­ah 8.22–9.3; Psalm: 145.10–18; Second Read­ing: 2 Timothy 4.9–17a; Gos­pel: Luke 10.1–9
Read­ings for the com­ing week: Even­ing Pray­er
Sunday
Job 40.1–14
Ps 91.9–16
Hebrews 6.19–7.3
Monday
Job 38.19–38
Ps 107.23–43
1 Peter 3.1–7
Tues­day
Job 38.39–39.12
Pss 112; 113
1 Peter 3.8–16
Wed­nes­day
Job 39.13–30
Pss 116; 117
1 Peter 3.17–4.2
Thursday
Job 40.1–14
Ps 119.129–152
1 Peter 4.3–11
Fri­day
Job 40.15–41.11
Pss 118.19–29; 120
1 Peter 4.12–19
Sat­urday
Job 41.12–34
Pss 127;128;

129

1 Peter 5